Every Selectric needs a good vinyl cover to protect it from dust and spills when it's not in use. Over time, they get ripped, damaged and lost. If you have been looking, you know how hard it is to find one since IBM/Lexmark discontinued them over 15 years ago. I always supply a new cover with machines that I refurbish as I think a good cover is a necessity. After searching and searching with no luck, I decided to have some made.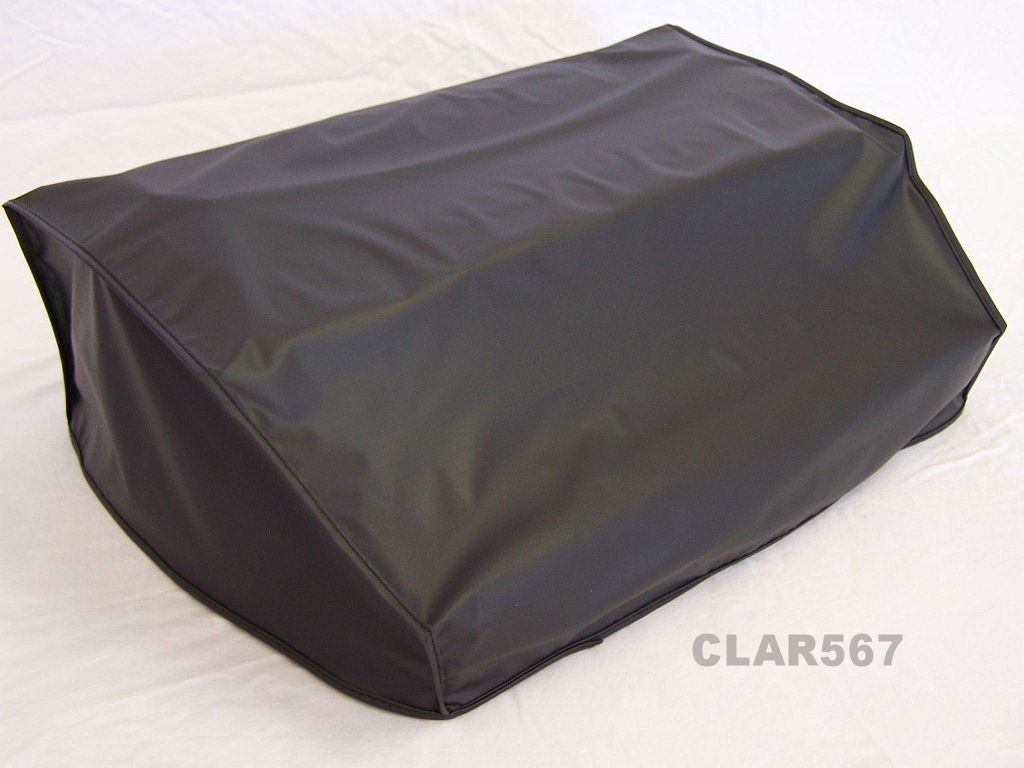 These covers are made from black frosted vinyl with sewn seams at the edges just like IBM did. The only thing different is there is no IBM logo (I wouldn't want to get in trouble with the lawyers, ha).
Patterned after original IBM covers, these fit Selectric I, II and III models perfectly. I currently have them in the wide (15" platen) and medium (13" platen) sizes. If I get enough requests, I can get some made for the small (11" platen) machines.
Fresh, NEWLY MANUFACTURED duplicate of IBM 1204635 dust cover. Soft, supple and strong.
NOT old stock that has hardened from sitting around for years. NOT some universal cover that doesn't fit.
I have them for sale on ebay.$29.95 with FREE SHIPPING
http://www.ebay.com/itm/New-IBM-Selectric-Typewriter-Dust-Cover-Wide-/321599398720
http://www.ebay.com/itm/New-IBM-Selectric-Typewriter-Dust-Cover-Medium-/321599398126
There are three sizes of Selectric Typewriters. Double check your measurements before ordering.